Using a patented process that spreads and shreds data shards,
Myota's Cyberstorage S3C is ideal for building modern applications requiring scale and flexibility
and importing existing data for backup or archive.
And instead of simply poisoning the shards,
each shard is encrypted to mitigate any further possible risk.
The result is immutable data, impervious to security incidents.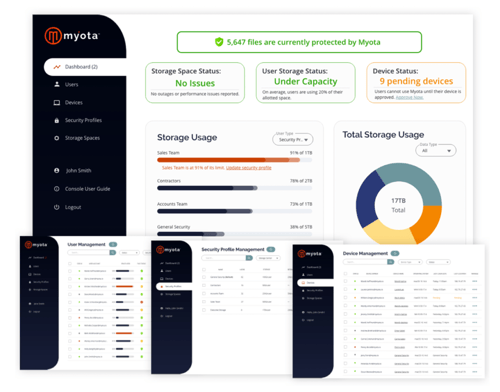 Testdrive Myota Cyberstorage
Installs in minutes, protects & restores in seconds. No commitments, no cost, all at no risk.

How to start
Simply log in to your AWS Marketplace account and then subscribe to Myota S3C. You will then be prompted for next steps.
During the 10 day trial, your account will not be charged. Please note that some restrictions and standard AWS infrastructure fees may apply.
"We are excited to collaborate with Myota to enable businesses to fortify their cloud and data security profile against a growing range of threats. Myota's novel approach to information security is well aligned with the 436 Research mission of designing and delivering secure, cost-effective, high-performance information security solutions for our customers".
Ed Ferrara | Managing Partner of 436 Research
"We envisioned and designed Myota to be an intuitive and transparent experience for end users. At Myota, we strive to make end users feel empowered and motivated to contribute to a higher level of information protection."
Jaeyoon Chung | Co-Founder, Myota
"Myota is designed to help companies achieve the security, resilience, control and visibility needed to keep pace with the growth of unstructured data. By doing so, Myota protects business productivity at the enterprise level".
Stephen Wray | Myota