What Makes Myota Different?
A next-generation approach to information protection
Myota is designed for consumption and scale. Complement and enhance your existing data loss prevention and cloud security profile – without gateways, middleware or backups. Myota allows fine-grain control over security, storage and data governance. It's time for exponential information security.
Patent-pending shred & spread data dispersion

Renders stored data useless to attackers
Prevents against external and insider threats
Adds data resilience and storage restoration
Bring-Your-Own-Storage model
Fine-grain administrative control
Easy to deploy. Transparent end-user interface.
Boosts Enterprise Immunity and Resilience
Myota focuses upon keeping your valuable unstructured data yours. Unlike legacy prevention-oriented solutions, Myota's patent-pending method of information protection enables zero-trust, end-to end-protection from a variety of external and insider threats. Easy to deploy and built to scale – Myota is designed to change the rules.
Myota Protects Beyond Legacy Solutions
Beyond encryption. Beyond backups. Without middleware, gateways and proxies. Myota provides exponential information protection at the device, user and storage level. Keeping your most sensitive unstructured data under control and resilient from attack.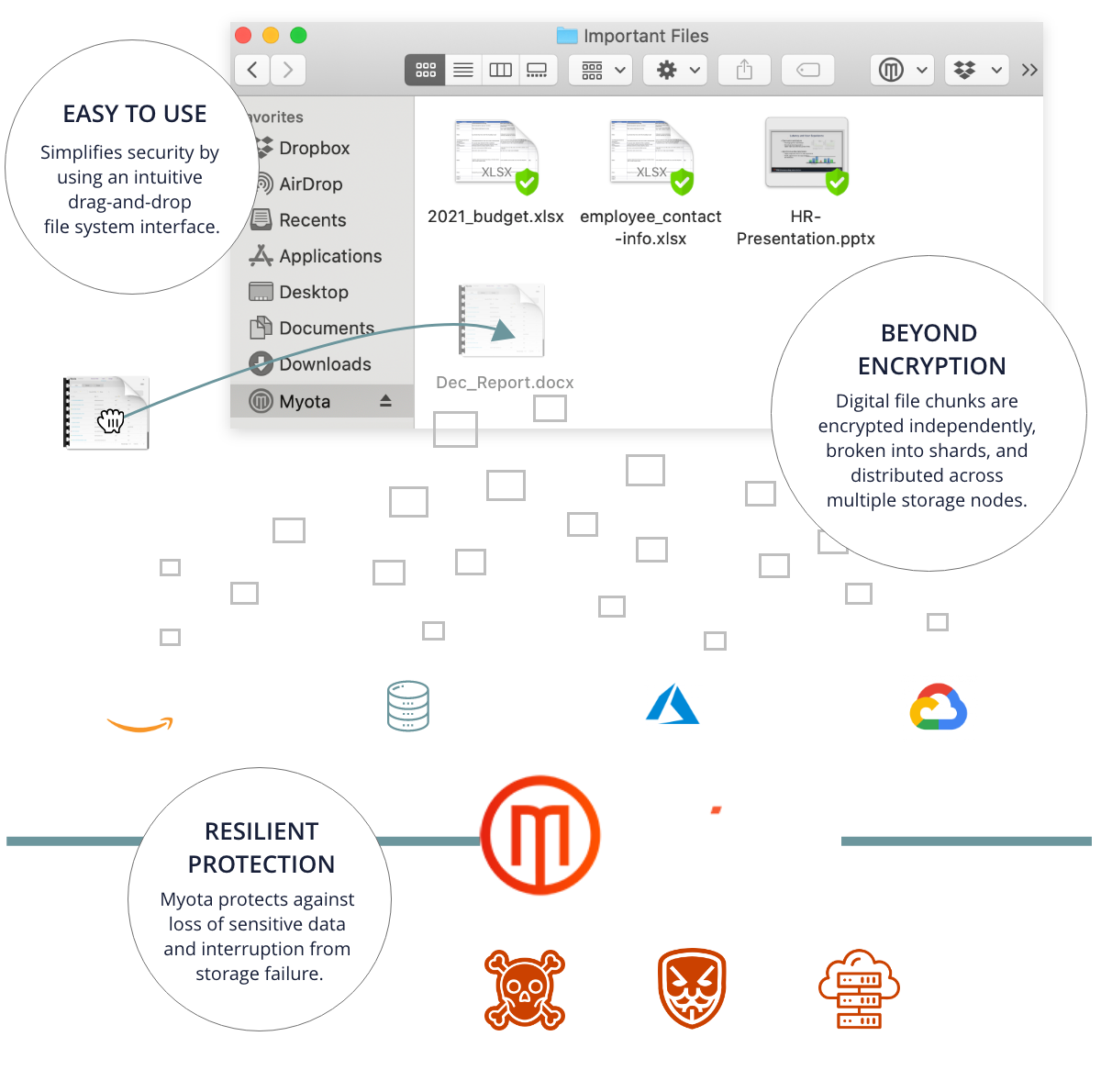 Ransomware Protection
Multi-level protection from sensitive data loss, including IP, as digital transformation progresses
Hybrid Cloud Resilience
Moving beyond on-prem storages to enhance data loss protection and restoration from attack & failure
Zero-Trust Data Protection
Avoiding external/internal threats to blunt data exfiltration from attacks on user data
Data Storage Migration
Bring-your-own-Storage model to reduce need for backup & middleware, avoiding vendor lock in
Two components. Multiple benefits.
No middleware or backups required.
Simple to integrate. Easy to adopt.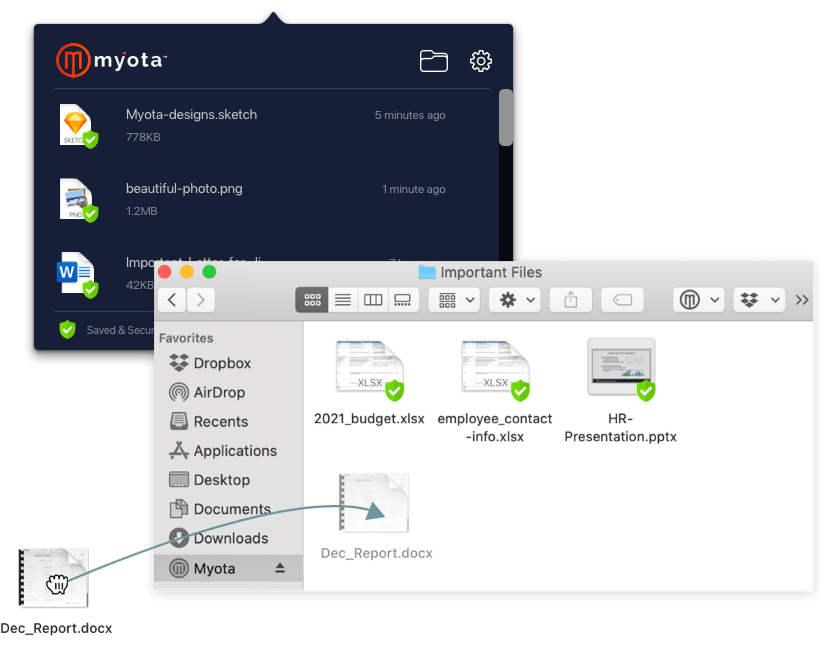 Myota Client
A desktop agent that powers the Magic of Myota. Easy to install, easy to use. The Myota Client makes protecting your organization's sensitive information simple and seamless.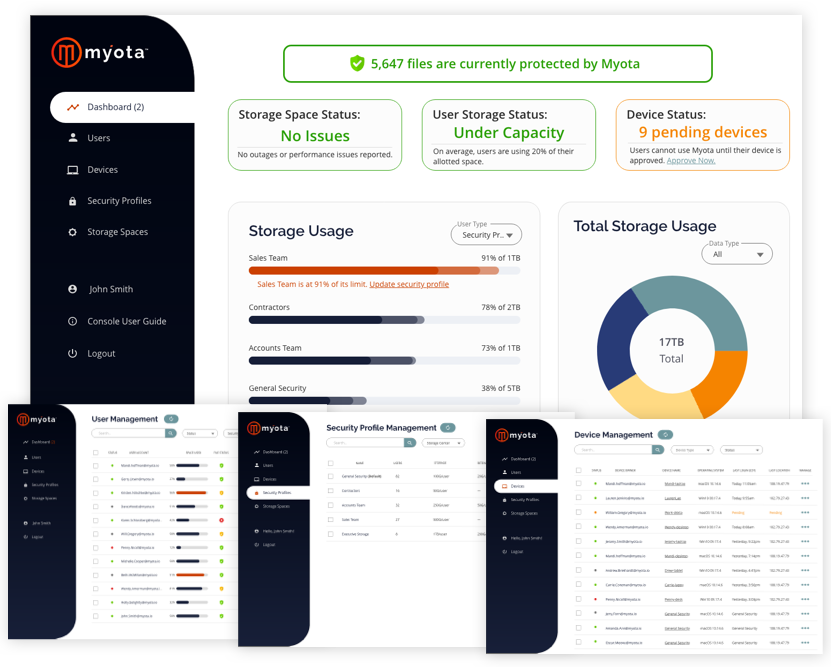 Myota Console
Fine-grain control through an administrative portal that returns control and visibility. Multi-level configuration, rights management and performance insights in a single location.
Beyond standard encryption, Myota provides exponential information security for at-rest or in-transport data
An intuitive transparent user interface encourages end-user adoption of Myota
Efficient storage utilization improves data performance and reliability
Simple integration with existing malware, DLP and Cloud Storage solutions